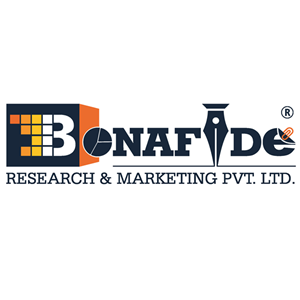 Demand for frozen fruits & vegetables and ready meals will drive the frozen food market to grow robustly over the forecast period.
Clifton, New Jersey, Jan. 05, 2023 (GLOBE NEWSWIRE) — The research report titled, "Global Frozen Food Market Outlook, 2027," published by Bonafide Research anticipates the market to grow rapidly over the forecast period at a CAGR of 4.76%. The rising consumer preference for ready-to-eat food products that need the least preparation and cooking time is the major growth driver. The global rise in women's employment rates has spiked the demand for frozen food as cooking fresh meals becomes a challenge within a limited time frame. The trend toward convenience foods, as well as changes in lifestyle that result in altered dietary patterns and spending habits, have resulted in an increase in demand for frozen food products. The frozen food myth acts as a drawback, restricting consumers' willingness to spend on these products. Furthermore, the growing preference for fresh and natural products complicates matters. The sodium content and starch content are found to be in greater proportion, which might have side effects that may hinder the market.
COVID-19 effect
The frozen food industry has seen steady growth since COVID-19 began as people gravitated towards foods with longer shelf lives. Decreasing grocery store visits and preparing for potential food shortages motivated consumers to shop frozen during the pandemic. Frozen foods also appeal to consumers looking to avoid cooking when they cannot visit restaurants. Manufacturers, however, faced supply chain difficulties due to restrictions in some countries and a lack of raw materials. This delayed the end product's delivery. Due to this, the manufacturers started selling directly to consumers through online shops. Government policies prohibiting trade in international foodstuffs further acted as a restraining factor. Following the pandemic, manufacturers are innovating environment-friendly, organic, and recyclable frozen food packaging products.
Get a free sample report: https://www.bonafideresearch.com/samplereport/200629941/Global-Frozen-Food-Market-2025
Frozen Food Trends
The rising number of hotels, cafes, restaurants, and cloud kitchens that utilize frozen foods to prepare novel dishes with freshly preserved ingredients that save cooking time is another factor influencing market revenue. The development of numerous e-commerce retail channels that offer a comprehensive range of products and the emerging trend of ordering food online, on account of the higher penetration of smartphones coupled with high-speed internet, is expected to stimulate the frozen food market over the forecasted period. Frozen potatoes and meat & poultry together constitute over 55% market share. The freezer-to-microwave food pack is expected to be in huge demand due to its ease of use. Veganism is an emerging trend, stimulating the demand for frozen food that are pure, natural, and whole foods. Mainstream food manufacturers are embracing more sustainable ingredients to cater to the ever-increasing frozen plant-based food segment.
End User
The commercial segment generally prefers to use frozen vegetables, frozen meat, frozen seafood, or frozen poultry to prepare meals as they are readily available. It is much easier to stock these than it is to manage the inventory on a daily basis. Though the commercial segment currently dominates demand, residential consumers are expected to outnumber commercial consumers by over 52% by the end of the forecast period 2027. This is due to Residential consumers rising disposable incomes, convenient cooking, and cost-effectiveness when compared to eating out or ordering food. A major factor that influences this change in buying patterns is the wide variety of frozen food available over the counter, small pack sizes, and affordability.
Freezing Technique
Belt freezing or cryogenic spiral freezer technology is expected to be in high demand in the coming years because it allows for the production of frozen food on a small amount of available floor space. They are designed for easy cleaning and maintenance and use liquid nitrogen or liquid carbon dioxide as the refrigerant. Additionally, it reduces the cost per kg of treated product and achieves a much higher yield. Though the IQF technology is likely to remain the most sought-after technology to pack frozen food since each piece is individually frozen, particles do not cohere and do not transform into a solid block.
Product Type
Vegetarian-ready meals are expected to register the fastest growth rate of around 11% over the forecast period. Ready-to-eat food has become one of the most versatile segments in the frozen food market in recent years. The ready meals segment is expected to be in high demand over the forecast period due to changing food consumption patterns, increasing urbanization, an increase in women's employment, and a wide variety of frozen food. In particular, China and India are both seeing an increase in their consumption patterns, resulting in increased demand for the frozen ready-meal market. Frozen ready meals haven't always been popular, due to their low shelf life and high price, but over the forecast period, the market is predicted to go leaps and bounds. This is due to developments in cold storage infrastructure and increased investments by retailers in frozen-ready meals to popularise the product. Companies in the frozen packaged food sector are adding nutrient benefits along with flavor to appeal to a wider demographic seeking wellness and flavor.
To access the complete report: https://www.bonafideresearch.com/product/200629941/Global-Frozen-Food-Market-2025
Sales Channel
Online grocery shopping has increased with the emergence of mobile applications and e-retailers offering lucrative deals. Also, Independent Retailers or Departmental or convenience stores find it difficult to pile up innumerable frozen food options due to limited freezer space. This is where the supermarkets and the hypermarkets gain the advantage to stock up huge on frozen food products. But, due to insufficiency of time, consumers prefer to order them online rather than waste time commuting to a supermarket. More and more consumers are shifting their preference towards online shopping owing to a host of features, along with variety and convenience. With the rising prevalence of the Internet and extensive technological advancements, online frozen food shopping will be a lucrative opportunity for frozen food companies over the forecast period, with a growth rate of over 14%.
Regional Analysis
The Middle East & Africa region is projected to register the fastest CAGR during the forecast period. Rapid urbanization, a lack of time to cook, an increasing demand for convenient food, improved living standards, and the presence of a high percentage of expatriates are factors driving the demand for frozen food. Millennials and the Gen Z population are more inclined toward frozen foods owing to their willingness to try new varieties of convenience food. Saudi Arabia is heavily dependent on imports to meet local demand due to the insufficiency of food production. Due to their high retail stability and ease of import, frozen food products are more common in the nation than in other food formats.
The Asia-Pacific region is expected to register a higher growth rate during the forecast period, with brands rolling out numerous frozen food options. This is due to the rising number of working-class consumers in certain countries, specifically China and India. The market growth is attributed to increasing demand for frozen snacks, appetizers, ready meals, and desserts in the region, as well as muffins, and the growing influence of western culture on the region's young population. The growth of the organized retail sector and favorable government policies are attracting leading food manufacturers to establish their manufacturing units in the region. Moreover, the rapid expansion of the food & beverage and tourism industries is also driving the demand for frozen food across the Asia-Pacific region.
Europe leads the global frozen food market with the highest demand for frozen meat accounting for 35%. This is due to the fast and busy lives of its populace. The consumption pattern of consumers shifts from raw food to convenience foods. Germany and France are Europe's two most important frozen food markets. Factors like increasing urban income, economic stability, and high purchasing power are the key drivers for generating higher revenues. The growing popularity of frozen foods in Europe can also be attributed to the growing preference for ready meals, the cost-effectiveness of the products, the globalization of cuisines, evolving culinary practices, favorable regulations, innovative practices by players in the industry, and the increasingly busy lifestyles of consumers. Moreover, the introduction of various healthy and diet-related frozen meals has added to the popularity and convenience of frozen foods, thus providing further impetus to the market's growth.
North American consumers prefer greater convenience and on-the-go food, and the trend is towards smaller and more frequent meals. The fastest growing segments are frozen vegetables & fruits and ready meals. The demand for frozen ready meals is mainly driven by the rising demand for frozen pizza and handheld breakfast, which are positioned as low-cost products and thrive on quality and freshness. Innovative product developments, like low-trans-fat, low-fat, multigrain, whole wheat, and low-artificial-preservative products, are expected to provide an impetus to the frozen food industry. Penetration into the packaged and premium segments of frozen foods may be a huge opportunity for the frozen food market.
In Latin America, the advantages of frozen food and the strong backing for technological innovation have made the items more widely available and reasonably priced for consumers. Frozen food is becoming more affordable as a result of the development of new technology. The rapidly evolving retail landscape and the influx of multiple brands across various product categories have boosted the frozen snack market. This is also due to the booming food service industry. The women's workforce in Latin America has increased along with a rise in the youth populace, leading to an increase in the consumption of frozen food products.
Get customized report as per requirement: https://www.bonafideresearch.com/product/customize/200629941/Global-Frozen-Food-Market-2025
Companies operating in the frozen food market periodically strive to launch new products to sustain their brand value and position. Continuous research & development is carried out to increase the shelf life of the products, improve packaging, decrease preservatives, and launch a fascinating new product line to propel consumer buying. Social media presence and brand endorsements by famous celebrities are successful tactics that have been tried and tested by many. Along with this, the demand for premium food and nutrition products has allowed the top players to establish themselves and expand their businesses into the trending frozen food segments. The challenges faced by industry players are increased health concerns and the easy availability of fresh and natural food substitutes. Fluctuations in the price of fresh and frozen food are responsible for shifting consumer focus. Many frozen food manufacturers are responding to this by investing heavily in new manufacturing and processing equipment. They are also expanding operations by entering new markets, launching gluten-free, plant-based, sugar-free, organic, and clean-labeled products, as well as Keto diet options, which meet the varied requirements of consumers. Tyson Foods is the market leader with frozen beef being the top-selling product, while McCain Foods Ltd leads the frozen potatoes product type.
Considered in the Report
Geography: Global

Base year: 2021

Historical year: 2016

Forecasted year: 2027
Table of Content
1.     Executive Summary
2.     Report Methodology
3.     Market Structure
3.1.  Market Considerate
3.2.  Market Definition
4.     Economic /Demographic Snapshot
5.     Global Frozen Food Market Outlook
5.1.  Market Size By Value
5.2.  Global Frozen Potato Market Outlook
5.3.  Global Frozen Fruits & Vegetables Market Outlook
5.4.  Global Frozen Ready Meals Market Outlook
5.5.  Global Frozen Meat & Poultry Market Outlook
5.6.  Global Frozen Fish/Seafood Market Outlook
5.7.  Market Share
5.7.1.     By Region
5.7.2.     By Company
5.7.3.     By Product Type
5.7.4.     By Freezing Technique
5.7.5.     By End User
5.7.6.     By Sales Channel
6.     North America Frozen Food Market Outlook
6.1.  Market Size By Value
6.1.1.     North America Frozen Potato Market Outlook
6.1.2.     North America Frozen Fruits & Vegetables Market Outlook
6.1.3.     North America Frozen Ready Meals Market Outlook
6.1.4.     North America Frozen Meat & Poultry Market Outlook
6.1.5.     North America Frozen Fish/Seafood Market Outlook
6.2.  Market Share
6.2.1.     By Country
6.2.2.     By Product Type
6.2.3.     By End User
6.2.4.     By Sales Channel
6.3.  US Frozen Food Market Outlook
6.3.1.     Market Size By Value
6.3.2.     Market Share
6.3.2.1.         By Product Type
6.3.2.2.         By End User
6.3.2.3.         By Sales Channel
Market Segmentation

Details

By Product Type

Fruits& Vegetables

Potatoes

Ready Meals

Meat & Poultry

Fish / Seafood

By Freezing Technique

Individual Quick Freezing

Blast Freezing

Belt Freezing

Others

By End User

By Sales Channel

Supermarket / Modern retail / Hypermarket

Convenience Store / Independent retailers

Online Shop

By Region

By Country

By Company

McCain Foods Limited

Tyson Foods, Inc.

General Mills Inc.

The Kraft Heinz Company

Conagra Brands, Inc

Maple Leaf Food Inc

JBS S.A

Cargill Incorporation

Nestle S.A.

Ajinomoto Co. Inc

Flowers Foods

Company profile of other Players:

Aryzta AG.

Kerry Group

Grupo Bimbo S.A.B. De C.V

Kellogg Company

Nomad Foods

Hormel Food

Rich Product Corporation

Iceland Food

Al Kabeer Group

Other Market Details

Key Drivers & Key Challenges

Market Trends and Developments

Strategic Recommendations
To buy the research report: https://www.bonafideresearch.com/buy-now/200629941
Related Reports:
Global Frozen Fruits & Vegetables Market is anticipated to expand by over 5% CAGR during the forecast period. A shift has been observed globally among consumers towards frozen fruits and vegetables, with many consumers opting to be vegan and using substitute food products for carbohydrates and fibers. This growing adaption has enabled the manufacturers to innovate the products, enriching them with specific dietary requirements such as dairy-free, vegan, sugar-free, gluten-free, and plant-based products. Further, frozen fruits and vegetables are rapidly gaining traction among consumers as they offer a wide range of advantages over fresh produce. The technique employed in freezing fruits and vegetables assists in retaining the color, flavor, and nutritional value of these products. It slows down the decomposition by turning the residual moisture into ice, which prevents the growth of bacteria. They offer numerous benefits, including low cost, easy preparation, and availability during the off-season.
Global Frozen Potato Products Market has crossed revenue of USD 50 Billion in 2021, according to Bonafide Research. The availability of various forms of frozen potatoes, such as French fries, hash browns, shapes, mashed sweet potatoes, and others, has increased their popularity among consumers. This is due to the attraction of the fast-food segment and the expansion of quick-service restaurants. However, factors such as improved packaging formats, high-end manufacturing equipment with an increase in investment, and the emergence of new players in this dynamic market will lead the market to grow further. Frozen potato contains different vitamins and nutrients in their natural, preserved form and has a long shelf life. It also contains vitamin B6, fiber, magnesium, and antioxidants. Among all frozen food products, the frozen or processed potato has been identified as one of the most profitable.
Global Frozen Ready Meal Product Market to grow with an expected CAGR of above 5% during the forecast period. In recent years, frozen ready-to-eat food has emerged as one of the most versatile markets, driven by convenience and specific meal solutions. Owing to this increasing demand, the manufacturers have been mainly focusing on nutritional content and microbiological safety. Companies are also coming up with meal kits that include mixed dinners to attract working women. The market has been dominated by the top three regions, namely North America, Europe, and Asia-Pacific. One of the most recent market trends is online grocery shopping and the introduction of new apps. According to the obtained data, nearly 25% of the population purchased food and groceries from online retail channels.
Global Frozen Meat & Poultry Products Market has expanded significantly, owing to increased demand from both developed and developing countries, as well as advancements in freezing technology. The entire farm-to-table trend has been seemingly upended, anchored in advanced packaging, storage, and shipping across the globe. Consumers have come to accept frozen products as nutritionally equivalent to unfrozen ones. Industry players, in turn, are responding to the interest, and packaging companies have expanded their array of offerings to meet the range of transportation and storage needs of frozen meat. Brands in the frozen meat category have been harnessing state-of-the-art monitoring systems to ensure freshness. Beef and chicken, in particular, have gathered considerable steam of late, making them lucrative categories for players in the frozen market to capitalize on during the forecast period.
Global Frozen Fish & Seafood Products Market is gaining considerable revenues as consumers shift towards a healthy lifestyle with foods high in nutrition value. Seafood contains high levels of protein, low calories, and multiple vitamins and minerals, and specifically, fish have omega-3 fatty acids. Eating seafood decreases the risk of heart attack, stroke, hypertension, and obesity. Further, the influence of tourism and the hospitality industry contributes positively to the expanding frozen fish and seafood food market. The trend toward wild-caught fish is another key driver that is boosting the growth of the frozen fish and seafood market. Many consumers are citing wild-caught seafood's taste, healthfulness, and freshness. Since fish sourced from its natural habitats can only be harvested on a seasonal basis, companies are increasing efforts to freeze-cool wild-caught fish in order to ensure a year-round supply.
Contact us:
Steven Thomas – Sales & Marketing Manager
E-mail: sales@bonafideresearch.com
Asia-Pacific: +91 7878231309
Europe: +44 20 8089 0049
North America: +1 201 793 8545 
https://www.bonafideresearch.com/
About us:
Bonafide Research is the fastest-growing global market research and consulting company, providing syndicated research reports, customized research reports, and consulting services to a range of verticals. They have been closely working with a wide client base ranging from Fortune 1000 companies to small and medium enterprises, helping them track the constantly changing market scenario. Bonafide has continuously made efforts to evolve and enhance the report quality with each passing day. Bonafide Research has a strong base of analysts and consultants from assorted areas of expertise who track the latest economic, demographic, trade, and market data globally and help clients make informed business decisions. They periodically update their market research studies to ensure that their clients get the most recent, relevant, actionable, and valuable information for strategy development and to extract tangible results.
CONTACT: Steven Thomas - Sales & Marketing Manager E-mail: sales@bonafideresearch.com Asia-Pacific: +91 7878231309 Europe: +44 20 8089 0049 North America: +1 201 793 8545  https://www.bonafideresearch.com/