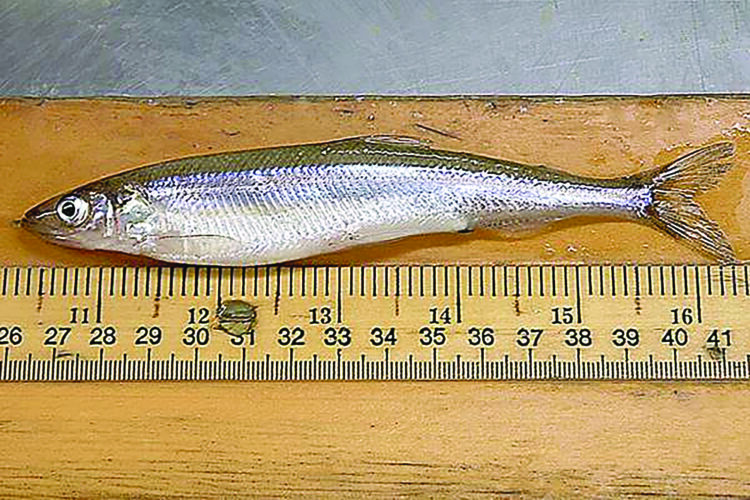 On Thursday, the Michigan Dept. of Health and Human Services released new Eat Safe Fish guidelines for carp and rainbow smelt from seven different lakes across the state.
The new guidelines, stated the release, are based on elevated levels of perfluorooctane sulfonate found in the smelt. PFOS is a chemical in the family of per- and polyfluoroalkyl substances and can build up in fish and in people who eat these fish. What, exactly, does that mean for consumers of these fish?
PFOS has been used in stain-resistant fabrics, fire-fighting foams, food packaging, and as a surfactant in industrial processes, the Minnesota Department of Health Health Risk Assessment Unit stated in 2019. The 3M Company was once a major manufacturer of PFOS and products containing PFOS, but production was phased out in 2002. PFOS can be present on food crops, in packaged food items, or in the fish people catch and eat. PFOS is persistent in the environment, meaning it does not break down easily in soil or water.
According to the Agency for Toxic Substances and Disease Registry, PFAS are man-made chemicals that have been used in industry and consumer products worldwide since the 1940s. They have been used to make nonstick cookware, water-repellent clothing, stain resistant fabrics and carpets, some cosmetics, some firefighting foams, and products that resist grease, water, and oil. The American Cancer Society adds that they have also been used in coatings for paper and cardboard food packaging.
Studies in lab animals have found exposure to PFOA increases the risk of certain tumors of the liver, testicles, mammary glands (breasts), and pancreas, the American Cancer Society reports. While not always the case, well-conducted studies in animals generally do a good job of predicting which exposures might cause cancer in people, the report goes on. Other studies have suggested possible links to other cancers, including prostate, bladder, breast, and ovarian cancer. But not all studies have found such links, and more research is needed to clarify these findings.
In Michigan, states www.michigan.gov/pfasresonse/fishandwildlife, MDHHS releases Eat Safe Fish Guides annually in the Spring, and emergency advisories as needed. Fish across the state are tested for PFAS in addition to other chemicals such as mercury, as all fish have some amount of mercury. As new guidelines are set as a result of elevated levels of PFOS, Michigan is releasing those advisories outside of the annual Eat Safe Fish Guides update.
"The Eat Safe Fish (ESF)guidelines are set to be protective for everyone including children and pregnant and breastfeeding women, and people with existing health problems such as cancer or diabetes," the website states. "Michigan has been routinely testing fish filets for PFAS since 2012."
The ESF Guide is designed to protect any person who eats fish on a regular basis, the guide states.
"If you are a healthy adult who is not pregnant and only eats Michigan fish once or twice a year from waters that are not posted with MDHHS signs," the guide states, "then you don't need to use the ESF Guide."
For more information, please visit https://www.michigan.gov/-/media/Project/Websites/mdhhs/Folder2/Folder70/Folder1/Folder170/MDCH_EAT_SAFE_FISH_GUIDE_-_UPPER_PENINSULA_WEB.pdf for the MDHHS Eat Safe Fish Guide.