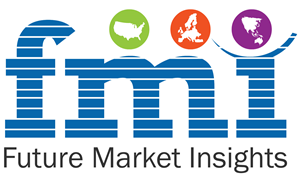 The expansion of the food industry has supplemented the global market. In the last few years, the demand for packaged food has been rising at a fast pace. Various food delivery websites are adopting advanced rigid food containers while delivering food.
NEWARK, Del, Jan. 13, 2023 (GLOBE NEWSWIRE) — As per Future Market Insights, the global rigid food packaging market is anticipated to surpass US$ 317.7 billion in 2033 from US$ 197.5 billion yet to be recorded in 2023. The market is likely to witness considerable growth at 4.9% CAGR between 2023 and 2033.
The food service industry is considered to be one of the most prominent sectors across the globe in recent years. Consumers adapt to outside eating habits either by going out to restaurants and cafes or by ordering food from numerous digital platforms. These preferences have spurred the food service market exponentially.
Request Sample Report @ https://www.futuremarketinsights.com/reports/sample/rep-gb-16447
Numerous food chains have been developed in the past five years, and they are reaching their consumers globally by expanding their food chains in numerous countries. Few restaurants and cafes are opening up their outlets in various countries, and they are serving on-the-go food and fast food. Disposable food containers are being widely used by online food service companies.
Expansion of the market for online food delivery is expected to supplement the rigid food packaging market, as most rigid containers such as plastic and paper containers, are provided by restaurants. Several fast food chains are using rigid paper boxes for delivering food to their consumers.
Busy lives of the working class population is one of the significant factors driving the food service industry and online food delivery platforms. Increased consumption of outside food, high disposable income, and changing spending habits are expected to fuel the demand for rigid food packaging solutions.
Key Takeaways from Rigid Food Packaging Market
Based on material, rigid food packaging made from bagasse material is expected to cover 12.4% of the global market share in 2022.

The cups & tubs segment by packaging type is anticipated to expand by 4.3% CAGR during the forecast period in the rigid food packaging market.

Based on application, the baby food category is estimated to grow 1.3 times the current rigid food packaging market value during the forecast period.

The U.S. rigid food packaging market is set to generate a share of around 12.7% in 2033.

India is projected to cover about 5.4% of the rigid food packaging market share throughout 2023.
"Demand for ready-to-eat food products, increasing hygiene concerns, and rising consumption of canned food are set to burgeon the rigid food packaging market during the estimated time frame," says a lead analyst at Future Market Insights.
Request Customization @ https://www.futuremarketinsights.com/customization-available/rep-gb-16447
Escalating Environmental Distress & Usage of Eco-friendly Material Prospering Growth Opportunity for Rigid Food Packaging Market
In the past few years, concerns over the environmental impact of materials used in food packaging industry have been significantly heightened in the global market. Numerous countries are implementing rules and regulations regarding non-degradable materials used on food packaging, causing increased pollution levels.
Necessary actions are being taken by governments to reduce pollution caused by non-decomposable materials such as plastic films and pouches. Few of the manufacturing companies and brands are working towards this initiative. These concerns can be addressed by the application of rigid containers made from bagasse, which is an eco-friendly and renewable resource made from plant fiber.
Plates, cups, takeaway containers, bowls, and other containers can be manufactured from plant fiber. Numerous food businesses are looking forward to using these sustainable rigid food packaging containers, especially driven by high demand for eco-friendly solutions.
Ability of containers made from bio-waste to decompose and biodegrade is expected to fuel the rigid food packaging market. Grease-resistant, water-resistant, temperature- resistant, high strength, and insulating properties of rigid food packaging containers made from plant-based materials are expected to drive the global rigid food packaging market.
Competition Landscape: Rigid Food Packaging Market
Amcor plc, Greif Inc., Crown Holdings, Inc., Mauser Packaging Solutions, Berry Global Inc., Silgan Holdings Inc., Sonoco Products Company, Pactiv LLC, Printpack, ITC Packaging, DS Smith plc, WestRock Company, Sealed Air Corporation, Smurfit Kappa Group plc, Huhtamaki Oyj, Genpak, LLC, and Georgia-Pacific LLC among others are few of the key players spurring the global rigid food packaging market.
Ask an Analyst @ https://www.futuremarketinsights.com/ask-the-analyst/rep-gb-16447
Rigid Food Packaging Market Outlook by Category
By Material:
Plastic

Paper & Paperboard

Metal

Glass

Bagasse
By Packaging Type:
Trays & Clamshell

Bottles & Jars

Cans

Cups & Tubs

Boxes & Cartons

Others (Bowls, Cutlery)
By Application:
Meat, Poultry & Seafood

Dairy Products

Bakery & Confectionary

Ready-to-eat Food

Baby Food

Produce Food

Other Foods (Spices, Sauces)
Buy Report Now @ https://www.futuremarketinsights.com/checkout/16447
Table of Content
1. Executive Summary
  1.1. Global Market Outlook
  1.2. Market Analysis
  1.3. FMI Analysis and Recommendations
2. Market Overview
  2.1. Market Coverage / Taxonomy
  2.2. Market Definition / Scope / Limitations
  2.3. Heat Map Analysis/Product Mapping
3. Key Market Trends
  3.1. Key Trends Impacting the Market
  3.2. Sustainable Trends
  3.3. Technological Trends
  3.4. Product Innovation / Development Trends
4. Key Success Factors
  4.1. Product Adoption / Usage Analysis
  4.2. Product USPs / Features
  4.3. Strategic Promotional Strategies
TOC to be Continued..
View Full Report @ https://www.futuremarketinsights.com/reports/rigid-food-packaging-market
About the Packaging Division at Future Market Insights
The packaging division at Future Market Insights provides an in-depth historical analysis and projections for the next ten years and covers the competitive landscape through a unique dashboard view. Ranging from packaging materials, and packaging machinery to packaging designs & formats, Future Market Insights has an exhaustive database for these industry verticals, serving clients with unique research offerings and strategic recommendations.
With a repository of 1,000+ reports, the team has analysed the packaging industry comprehensively in 50+ countries. The team evaluates every node of the value chain and provides end-to-end research and consulting services; reach out to explore how we can help.
Explore Trending Reports of Packaging Domain:  
Plastic Healthcare Packaging Market : Plastic Healthcare Packaging Market By Product Type (Vials & Ampoules, Blisters, Bottles, Containers & Jars), Material Type (Polyethylene, Polyvinyl Chloride, Polystyrene, Polypropylene), Application (Medical devices, Pharmaceuticals) & Region – Forecast 2021 – 2031
Plastic Vials and Ampoules Market : Plastic Vials and Ampoules Market By Material Type(Polyethylene, Polypropylene, Polycarbonate), Product Type(Vials, Up to 2 ml), End-Use Application(Healthcare, Personal, Care & Cosmetics, Chemical Industry), & Region – Forecast 2021 – 2031
Textile Transfer Paper Market: Textile Transfer Paper Market By Paper Type (Coated, Uncoated), Product (Tacky, Non-tacky), End Use (Fashion, Sportswear, Soft Signage) & Region – Forecast 2021 – 2031
Metallized PET Cartons Market : Metallized PET Cartons Market By Material Type(Polyethylene Terephthalate (PET), Aluminum), Finishing(Printed, Non-printed), End Use(Food & Beverage, Pharmaceutical, Personal care & Cosmetics), & Region – Forecast 2021 – 2031
Industrial Chemical Packaging Market: Industrial Chemical Packaging Market by Intermediate bulk containers (IBCs) (RIBCs, FIBCs), Flexitanks, Drums (Metal, Plastic, Pails & Jerry Cans, Bags & Sacks) & Region – Forecast to 2021 – 2031
About Us :
Future Market Insights, Inc. is an ESOMAR-certified business consulting & market research firm, a member of the Greater New York Chamber of Commerce and is headquartered in Delaware, USA. A recipient of Clutch Leaders Award 2022 on account of high client score (4.9/5), we have been collaborating with global enterprises in their business transformation journey and helping them deliver on their business ambitions. 80% of the largest Forbes 1000 enterprises are our clients. We serve global clients across all leading & niche market segments across all major industries.
Contact Us:
Future Market Insights Inc.  
Christiana Corporate, 200 Continental Drive,
Suite 401, Newark, Delaware – 19713, USA  
T: +1-845-579-5705  
LinkedIn| Twitter| Blogs | YouTube
For Sales Enquiries: sales@futuremarketinsights.com