In recent editions of The Stockout, I discussed the potential for CPGs to be required to add stoplight-like front-of-label nutrition labels in the U.S. that would augment the black-and-white chart on the back or sides of packages. That was one of the ideas that came out of last September's White House conference on hunger, nutrition and health. 
This week, it became apparent that the FDA is taking that recommendation seriously. On Wednesday, it issued a 60-day notice of its plans to conduct a research project on that topic. The government agency plans to conduct a random study of 3,000 adults on the efficacy of such labels. It is also seeking comments from industry participants in a 60-day comment period. 
The results of that survey and the response from the CPG industry are easy to predict. I expect the survey to show that consumers do, in fact, find the new front-of-package labels are more effective. The new labels are a stoplight instead of an eye chart. Under current U.S. labeling requirements, I doubt that many consumers stop to consider whether a certain packaged food product has too much salt, yet it's hard to deny the connection between excessive sodium and hypertension. It's also hard to deny the connection between excessive sugar and the rise in obesity and related conditions, which is why capital is flowing into startups looking to trick our brains into thinking we are getting more sugar than we really are.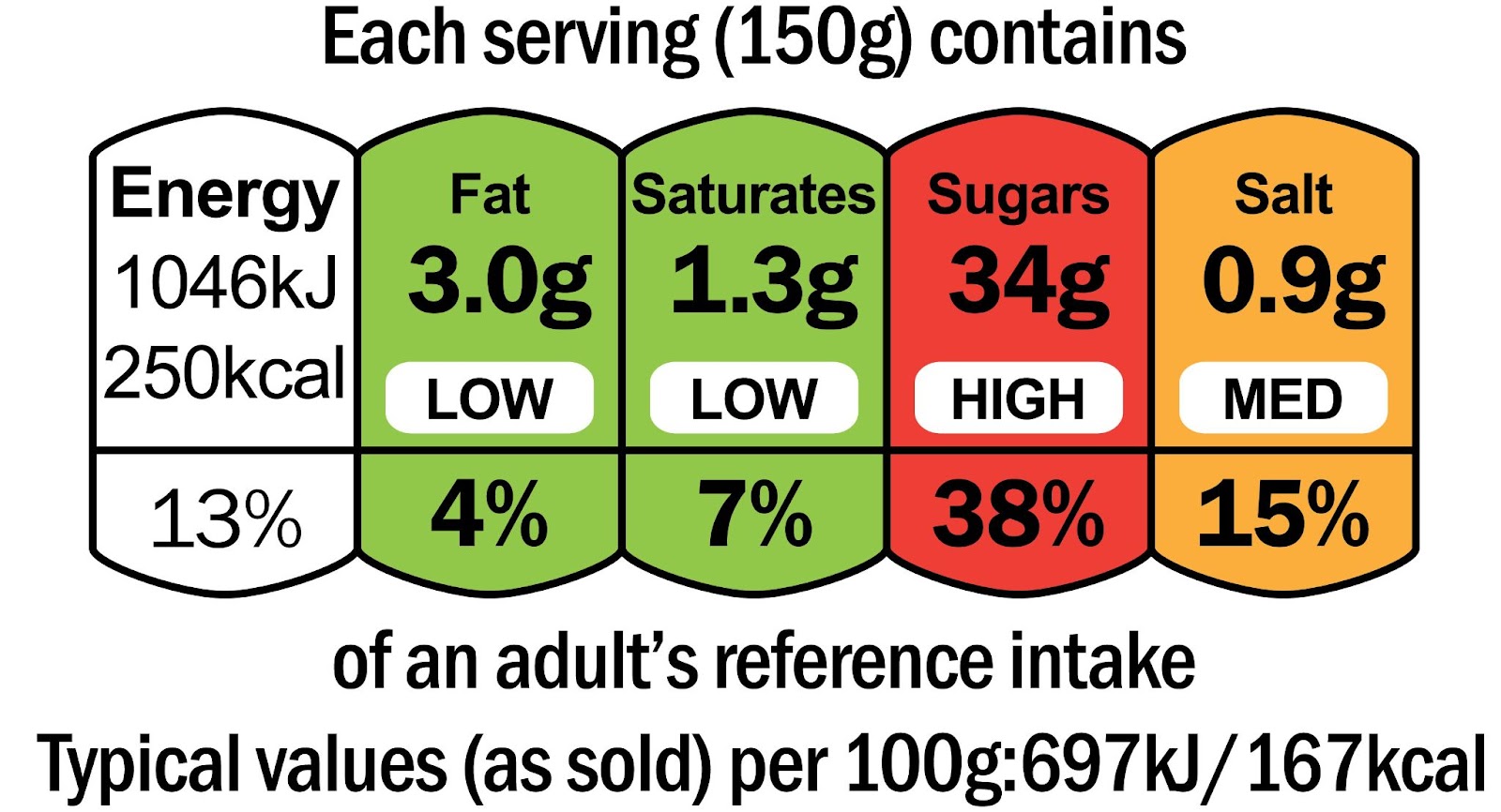 I expect the FDA to receive comments from the CPG industry that are against the new labels. Those comments may come primarily from industry associations because individual companies will not want to be known for being against health, setting off a viral internet campaign. The Consumer Brands Association, which represents a wide range of CPGs, already expressed its opposition to the additional labeling requirements back in September, stating its view that the current nutrition labels are adequate and that additional front-of-package labeling would detract from available marketing space. 
A more skeptical explanation is that the CPGs don't want consumers to be reminded of how unhealthy so many of their best-selling products are and do not want to go to the expense and risk of adjusting tried and true formulas. After all, part of why national CPG brands sell well is because the familiar taste brings consumers back to a simpler time. I speculate that the labeling requirements could lead CPGs to produce more SKUs, which would complicate supply chains and be a reversal of the recent trend of SKU rationalization, some with clean labels and others with original formulas. 
Railroads to run looser on crews, hopefully leading to better service
It became increasingly apparent over the past year that the Class I railroads could no longer continue using the old playbook of continuing to downsize costs to improve the operating ratio with little to no volume growth. The line that stood out from Union Pacific's analyst call earlier this week was its expectation "to run looser on crews." The western Class I railway recently graduated 1,300 from its training program with roughly another 600 in training (Union Pacific has about 30,000 employees companywide). That came after that railway and other Class I railways blamed tight labor markets for the generally poor rail service since the pandemic began. Certainly, that is not the only variable as inadequate capital investments in infrastructure also likely played a role. Still, the change in commentary from the Class I railroads suggests that service and volume growth have been elevated as priorities. 
To subscribe to The Stockout, FreightWaves' CPG supply chain newsletter, click here.